TAKING A BITE
OUT OF HUNGER
Volunteers have made it possible for
Day of Caring 365 to give back over
$500,000 to our local communities.
Founder Jan Venkayya
Established in 1991, Day of Caring is a grass roots organization made up of volunteers committed to increasing personal awareness and involvement toward confronting the ever-increasing national plight of hunger and homelessness.
From the first pancake brunch with 12 locations to over 40 locations in 2012, Day of Caring is continually growing. As in the past, churches, community organizations, and public foundations host, prepare, and serve the annual pancake brunch.
Not only have the number of brunch locations increased but the number of cities, towns, and counties have also grown. In 2012, we had brunches in Clinton, Greene, Miami, and Hamilton counties as well as our hub county of Montgomery and the City of Dayton.  We also reached beyond our local boundaries to sites in Cincinnati and Richmond Indiana.
The first brunch involved 12 sites, 250 dedicated volunteers and served approximately 3,000 brunches and donated $8,000 to the Montgomery County Hunger and Housing Coalitions. In 2012, with over 1,000 volunteers, over 6,800 people enjoyed a pancake brunch and over $44,000 was raised. As in years past, communities and their local humanitarian support organizations will continue to benefit from the hard work of our volunteers.
Equally important is our commitment to the increase in the number of free brunches served to local needy people. In addition to each site location providing a limited number of free brunches, one site in Dayton and one site in Cincinnati were dedicated entirely to serving FREE Pancake Brunches directly to the individuals we are so dedicated to help, the underprivileged and homeless. The free pancake brunch in Dayton, held at the House of Bread, was entirely funded and supported by volunteers from Merrill Lynch's Dayton office. The Modern Technologies Corporation Foundation funded the site in Cincinnati.
Day of Caring is more than just a one-day fundraising event; Day of Caring is first and foremost, designed to create personal awareness. By making people aware of the needs in their community, individuals can come together as one and help. We create opportunities for people to get involved.
In philosophy, Day of Caring is similar to Thanksgiving, where one day a year we come together as a nation to give thanks for our good fortune. Likewise, Day of Caring, through its ever increasing number of volunteers, sets aside one day – the last Sunday in February – where we, the community, can come together to help our less fortunate neighbors.
FAQ Not sure if we can help? Check through some frequently asked questions and then send us a message.
CHAIRPERSONS
2018 Honorary Co-Chairs
Sharon Howard & Jim Bucher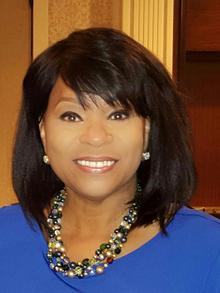 Sharon D. Howard is a professional with over 25 years of experience in broadcast media, public relations and marketing economic development. Areas of expertise include: community development & engagement, strategic communications, marketing & communication consultation, public speaking and project management. Also, Howard is active in non-profit program participation and corporate board service.
For over 25 years, Jim Bucher (Buch) has covered every local business, non-profit, higher education institution and family event across the Miami Valley.  He has been a local television icon. Known and loved by thousands in the Miami Valley, his followers describe him as trust-worthy, fun, the guy next door, a friend and a role model. When it comes to promoting your business, Buch has the ability to grab your customer's attention.
OUR SPONSORS
We work with the very best. Please support those who help us to improve our communities.
THE DIFFERENCE
Today, one only has to look around to see, there is no short supply of nonprofit charities that stand ready to take up the mantel of community service. Each has found their own special niche in bringing relief to those who are hurting. Understandably, as people gaze across a full spectrum of support groups and choices, it is all too easy to conclude, their all alike. However, nothing could be further from the truth. Each organization often comes from disparate backgrounds and uses a different distribution channel to serve specific target groups.
Day of Caring is no exception. Launched in 1991 as a "grass roots" organization, its' genesis began with the vision and pioneering spirit of a single individual; who as an young immigrant, was startled to find so much human suffering in a country that once had been dubbed "The Land of Plenty." From its inception, Day of Caring has been committed to a singular cause; changing lives and renewing hope for those in need. Operating primarily through local church bodies, they have created a natural paring of compassion and service. From their union, two core principles have emerged to form today's mission statement, they are – to create awareness and encourage volunteerism.
While individuals have the innate capacity to make change, it is only through the support and dedication of many, that an organization is truly able to maximize its results. It is no secret that our volunteer force makes up the backbone of our operational network and are the true heroes. Over the past 21 years, over 10,000 thousands volunteers have participated in hosting our Signature "Pancake Cake Brunch." Thanks to their immeasurable support, Day of Caring has been able to give back over $500,000 to local communities.
So why do we exist? We exist because hunger and homelessness continues to have a stronghold on many of our local communities. With the growing demand on our social outlets, support cannot keep pace and often lags behind. Unfortunately, economic indicators do not offer much hope for a quick recovery. Relief, at this point, is all but a distant memory. For many this means turning, for the first time, to the available social service programs. How then are we different? We are different in the sense that we are locally organized and managed. We believe volunteerism to be the engine that draws communities together, making a lasting difference. It is the centerpiece of all Day of Caring operations and makes up the second half of our mission statement.
Utilizing a streamlined organizational structure ensures quick response time and access to key leadership. One salient feature of the Day of Caring is; 100% of our ticket sales, from our pancake brunches, go back directly to the county in which they are earned. Low overhead, efficiency and internal control ensure designated recipients receive the full benefit from donations.
What's next? We wish to become a "Regional Organization?" Will this change our vision? No, each region will operate autonomously but will report directly to corporate headquarters. Who has benefited from our work? In 2010, donations from Day of Caring enabled The Foodbank, in Montgomery County to purchase 27,130 lbs. of food for the less fortunate. Additionally, donations helped fund the Montgomery County Emergency Housing Coalition and helped provide transitional assistance to over 800 homeless people. Finally, in part, donations helped defray the costs of 10,000 "Meals on Wheels" for shut-ins and seniors in Greene County. Day of Caring is accredited by the Better Business Bureau and strives to be a leader in compassion and caring. We hope that when you consider a charity, Day of Caring will be your first choice.
The mission of Day of Caring is to be a catalyst in empowering the local communities to take part in the solution of the urgent needs through volunteerism. Thereby instilling in all the members a sense of responsibility for their communities. The goal of Day of Caring is to make aware or increase awareness of various needs in the community to increase the number of volunteers each year. This is accomplished by coordinating and providing windows of opportunities to the local residents.